You remember that episode of 'Friends' where they come up with their lists of the 5 celebrities they could hook up with and their significant other had to be okay with it? Well here are mine. But I'm not laminating my list, like Ross, so I can change my mind at any time.
Joseph Gordon-Levitt
is not only a hottie, but is also a really awesome dude. He is a wonderful actor and also started the super cool
hitRECord
collaborative art project.
Jason Segel is hilarious in everything he's in, is super good-looking and seems like such a giant sweetheart.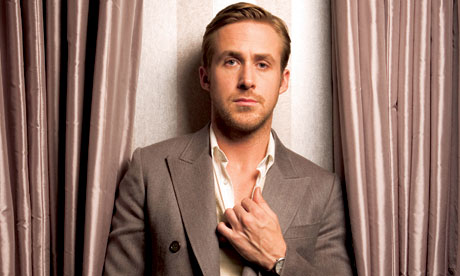 Ryan Gosling. Is there really anything else to say?
Paul Rudd is another super funny, charming and good-looking man that I've been in love with for quite some time.
Heath Ledger. Because this is already a crazy idea -- I don't think I will ever meet any of these men -- they don't have to be alive! Heath Ledger is probably the most gorgeous man that ever lived. I have been in love with him since I first saw '10 Things I Hate About You' twelve years ago!
Other possibilities: Emile Hirsch, Kieran Culkin, Leonardo DiCaprio, Gael Garcia Bernal, Ben Kweller, Mark Ruffalo, Adam Scott, Michael Pitt and Tim Kasher.