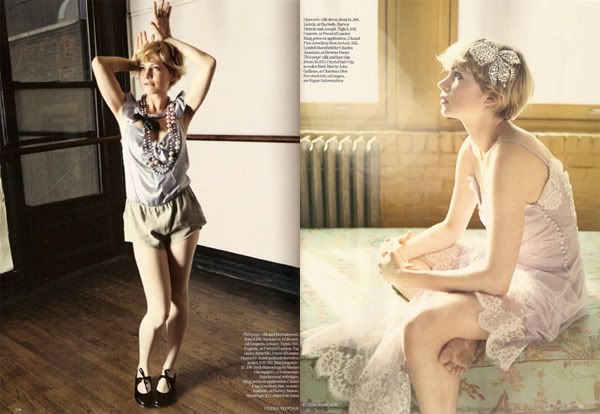 I have loved Michelle Williams for so long! Ever since she played that sassy Jen on Dawson's Creek. She is ALWAYS looking adorable, whether she's walking around town with that cutie, Matilda, or at some kind of event. She looks good with long hair, super short hair, as a blonde and as a brunette! Is there anything she can't pull off?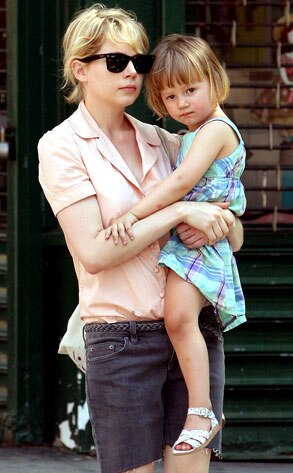 THEN, she got with Heath Ledger! He is one of my favorite people of all time. I have been in love with him since I first saw 10 Things I Hate About You (which is still one of my all time favorite movies). He was just so charming, and good looking, and that accent! When the two of them got together they were like the ultimate couple!
Whether she's sporting a classic or a more modern look, she's always right on key! And seeing her layering and bundling up makes me want the cooler weather to come faster!